Big Bunny Rescue of 2006
On Friday March 31, 2006, The Bunny Castle Rabbit Rescue received a phone message saying that there were 80 to 100 rabbits in need of rescue. We were told the owner of the rabbits had a heart attack, his home was burned in a fire, and he was no longer able to care for the rabbits. We contacted the neighbor who was temporarily caring for the rabbits. We agreed to meet him and look at the site where the rabbits were living.
On Saturday April 1, 2006 we went to see the rabbits. Only a few were caged. Most of the rabbits were running loose. Some of the caged rabbits had no food or water. Some were even living in an old truck cab. We also found some rabbits that had been living in an old propane tank. The cages and areas where the rabbits were living had not been cleaned. Because of the damage of the fire, there was no water available on the property.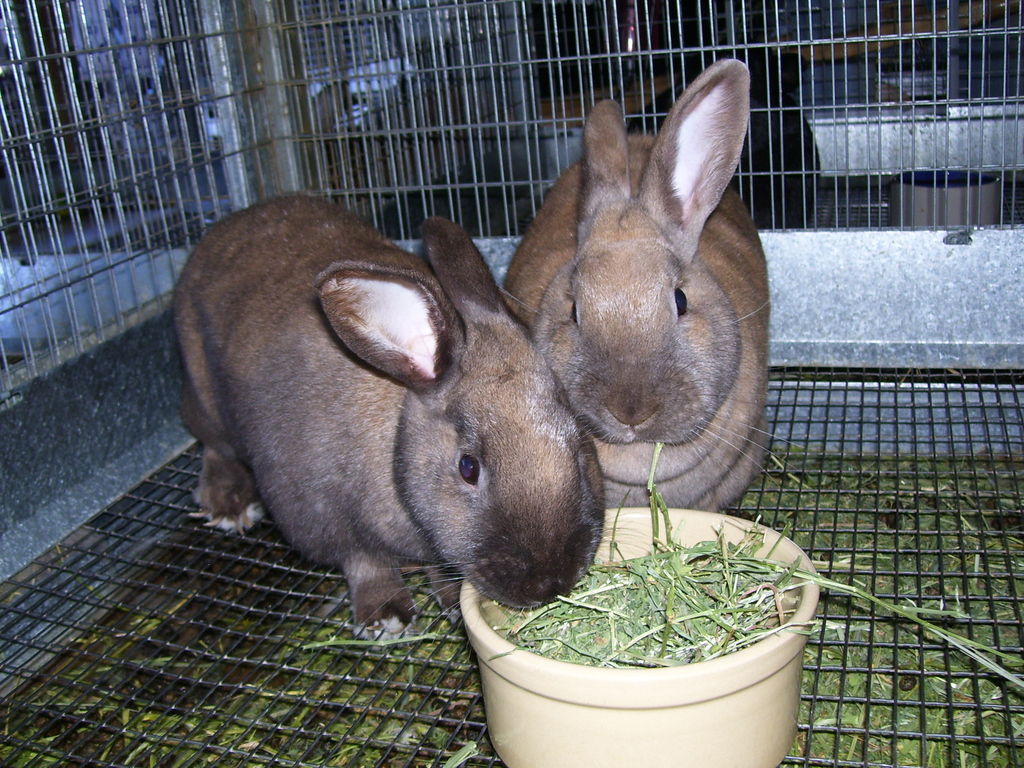 On Sunday April 2, 2006 armed with nets, towels and cages we went to rescue the rabbits. We needed to get as many rabbits as possible. The weather was getting warmer, and without water the rabbits could die.
We rescued 93 rabbits on that Sunday. Using humane traps we continued to trap the remaining rabbits.
We are now housing over 200 rabbits! Many of the females had babies as they were pregnant before being rescued. Many of the rabbits had wounds or ripped ears.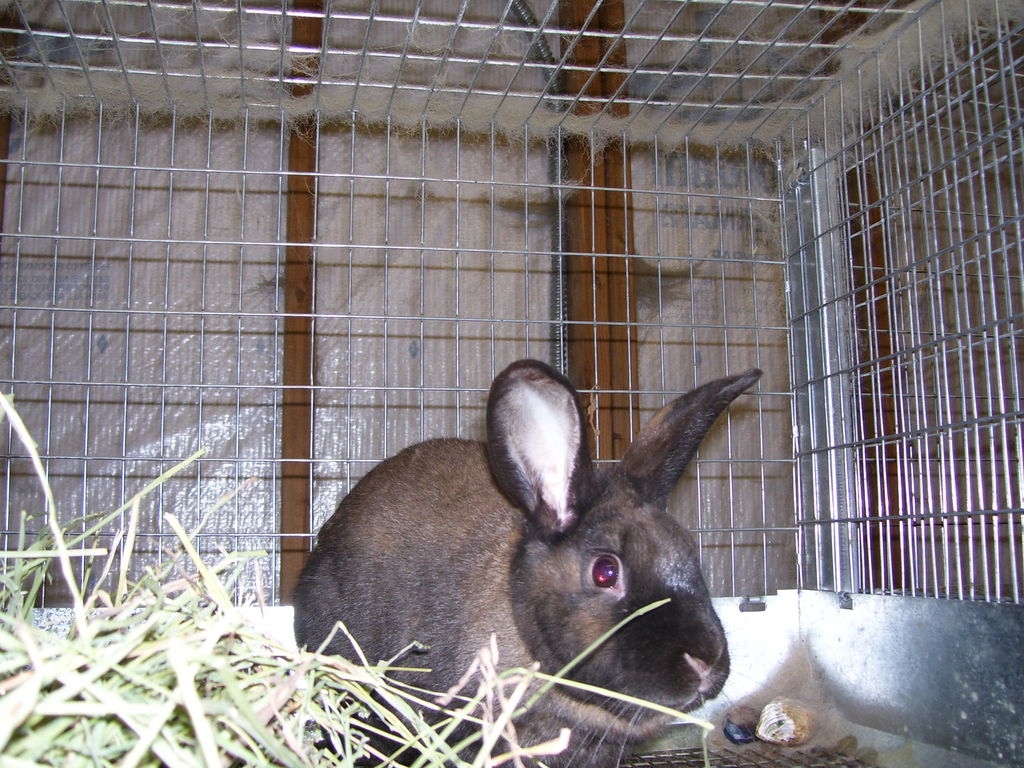 After two trips to trasnport the bunnies back to the rescue we began the long process of sorting the males and females. It took us about 3 hours to get everyone sorted.
The males went into seperate cages so they would not fight.
The females were put into the large dog run we had set up.
The younger bunnies were put into smaller pens according to their size and estimated age.
All of the rabbits were given food and water.
Then we began checking all of the rabbits who had wounds and got them medical care. One of the rabbits, Basil, had dog bite wounds. He is lucky to have escaped a dog!
All of the rabbits are now spayed and neutered so that they can be adopted out to approved homes.
This is a rescue we will never forget!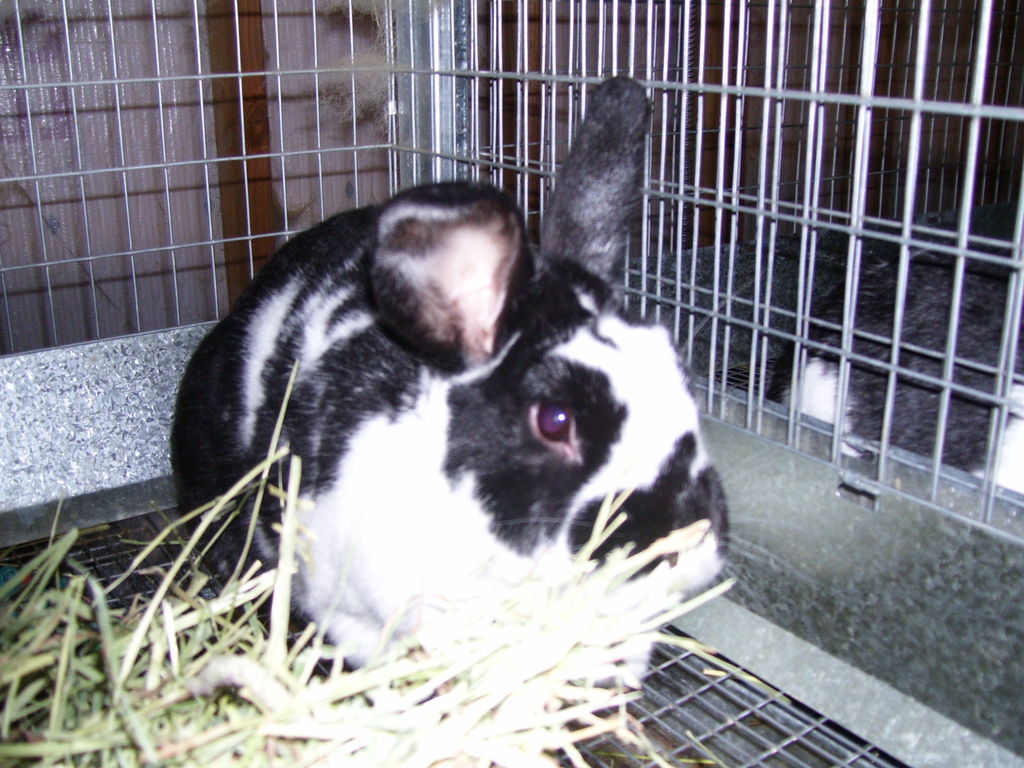 Dog, a rabbit rescued in the Big Bunny Rescue was living in a dog crate with no food or water. He is now happily enjoying his timothy hay.
The New Barn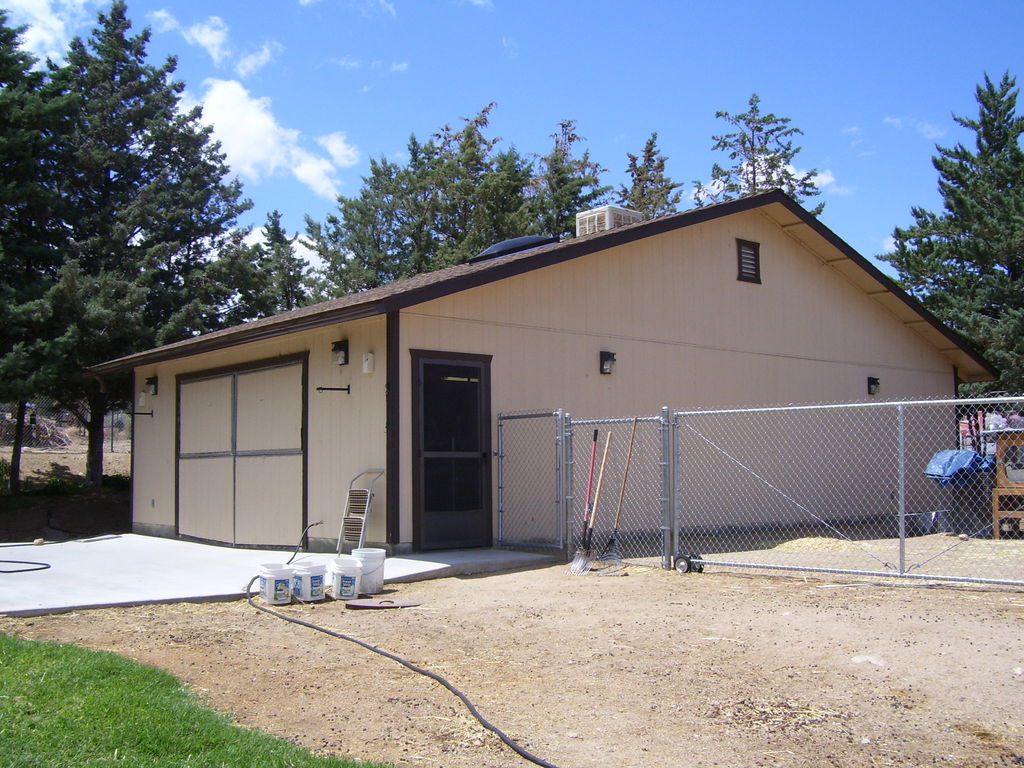 The bunnies have their castle!
Using private funds The Bunny Castle comissioned RB Construction to build 960 square feet of luxury bunny accomodations. Construction began in September 2006 and was finished in November 2006.
The building is climate controlled and has indoor running water.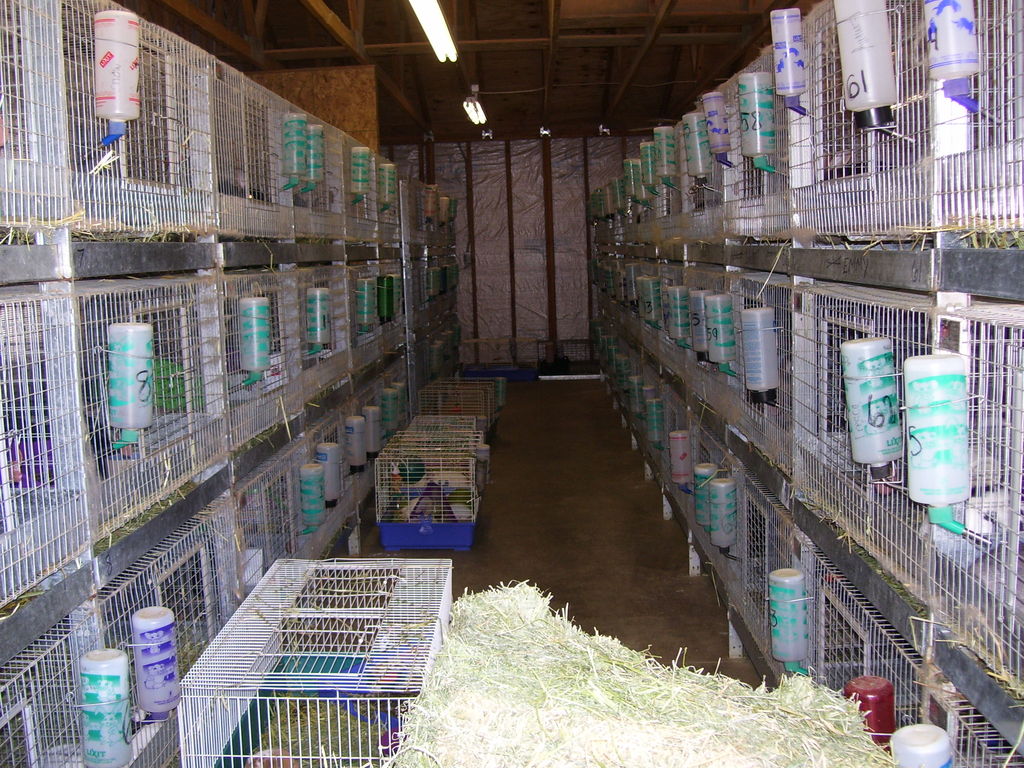 The bunnies are thrilled with their new castle.